File under: Pre-historic denim.
Okay, so these aren't buckleback Levi's, the holy grail for you denim collectors out there, still these are an incredibly rare piece of denim history with some nice design elements. Check 'em out.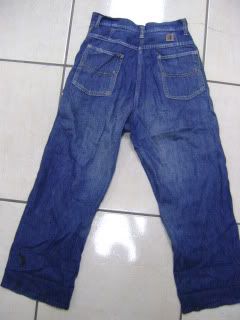 As always, here's a label for your viewing pleasure:
Interested in a bundle?
Click the "email me" link on the top-right of the page to learn more.